Hello friends and welcome to day 18 of blogmas! Snow has been hitting us early this year in Columbus Ohio and I've definitely found myself missing some essentials this year. Namely gloves for when I'm scraping ice of my car at 7:50 am hustling to make it to work on time!
So, here are my go-to's for keeping your limbs, extremities, and everything else toasty and warm this time of year. If you are blessed enough not to have to deal with the winter tundra then you can read this in solidarity with those of us dreaming we lived somewhere warm!
Gloves – I recently lost mine on a trip to the Columbus Zoo. I can't be trusted to hold on to gloves ever so I traditionally don't spend too much money on them. I don't know about you but I also have to try on seven types of the same glove before I can pick one out so I like to hit the stores to buy these. I love Nordstrom Rack, TJ Maxx, and Marshalls for something like this because of the selection.
If anyone has seen me let my dog out in the winter they've probably seen the majority of my head covered obnoxiously by a blanket scarf. I love purchasing mine from American Eagle. They typically have tons of selection, great prices, and the softest fabrics!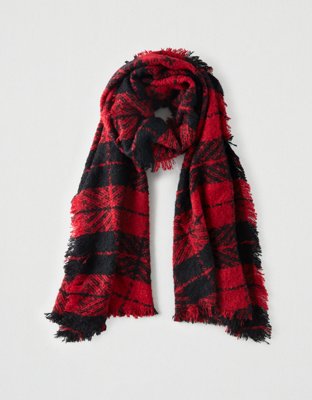 I don't know how "in style" these are anymore but I love putting on my UGG boots to run errands or let the dog out at night. They cover my ankles and my feet never feel the cold! Again, Nordstrom Rack offers various styles of these boots at steep discounts you just have to jump for it when they have your size in stock. I have the original tall boot style that I usually cuff down just to make it easier to pull on and off but I love the style with the bow backs!
Now for some honorable mentions to keep you cozy inside:
I LOVE LOVE LOVE house slippers. Call me crazy, bougie, or whatever but I have a decent amount of faux hardfloors in my apartment that are absolutely freezing in the winter. Express came out with two styles that are adorable and so fuzzy warm this year! I liked them so much I've gifted them, bought some for myself, and received another pair.
One last thing I still have to try on my list is a weighted blanket. Not only will this keep you cozy this time of year it also promises to ease some levels of anxiety. These can come in at a steep price depending on where you purchase them from but this one on Amazon has great reviews and comes in plenty of colors!
What are some of your MUST have items to survive the winter tundra? Let me know in the comments!
And we've made it through hump day pals!